Summertime
Tents, drinkware, sunglasses, etc.

Resale Items

---
Logo items make money while selling the Whole Foods Market brand. See our top sellers here. Can't find what you're looking for? Call or click here for more.

Thermal Grocery Totes

Our most popular tote. Keeps food hot or cold.

Thermal Lunch Sack

Great for the office or back-to-school. Keeps food hot or cold.

Jute/Organic Cotton Totes

Three carry handles. A Whole Foods Market exclusive.

Water Bottle

36 oz Tritan bottle.
See more drinkware for resale.

ADWIT News

---
LOGOS WITH APPLIQUES

Laser cutting applique (QuickTime movie)

Headwear applique steps
Apron applique steps
Let us create your custom imprinted or screen printed item: awards, recognition, team building, events, etc.
Looking to create your own design? Visit our EMBROIDERY CLIP ART IMAGES. See also: clip art library suitable for screen printing and embroidery. These images are no cost to you when we create your logo items.
Can't find what you need here? We can put your design on thousands of products. See custom embroidery examples. Visit our APPAREL CATALOGS or call us at (800) 966-9331. We can help you find the perfect product for your promotion.
Call us for your custom team wear.

---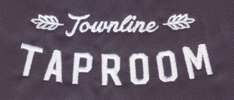 ---
Combined item pricing. When you buy similar items, add the total quantities together to figure your unit price. For example, when ordering shirts with the same embroidered logo, get the 24 piece price on each shirt by ordering 6 medium, 12 large, and 6 XL. Another example: order 6 polycarbonate bottles in each of 4 colors and get the 24 piece price. The shopping cart will automatically calculate your combined item pricing for you.
Many of our items are Made in the USA.